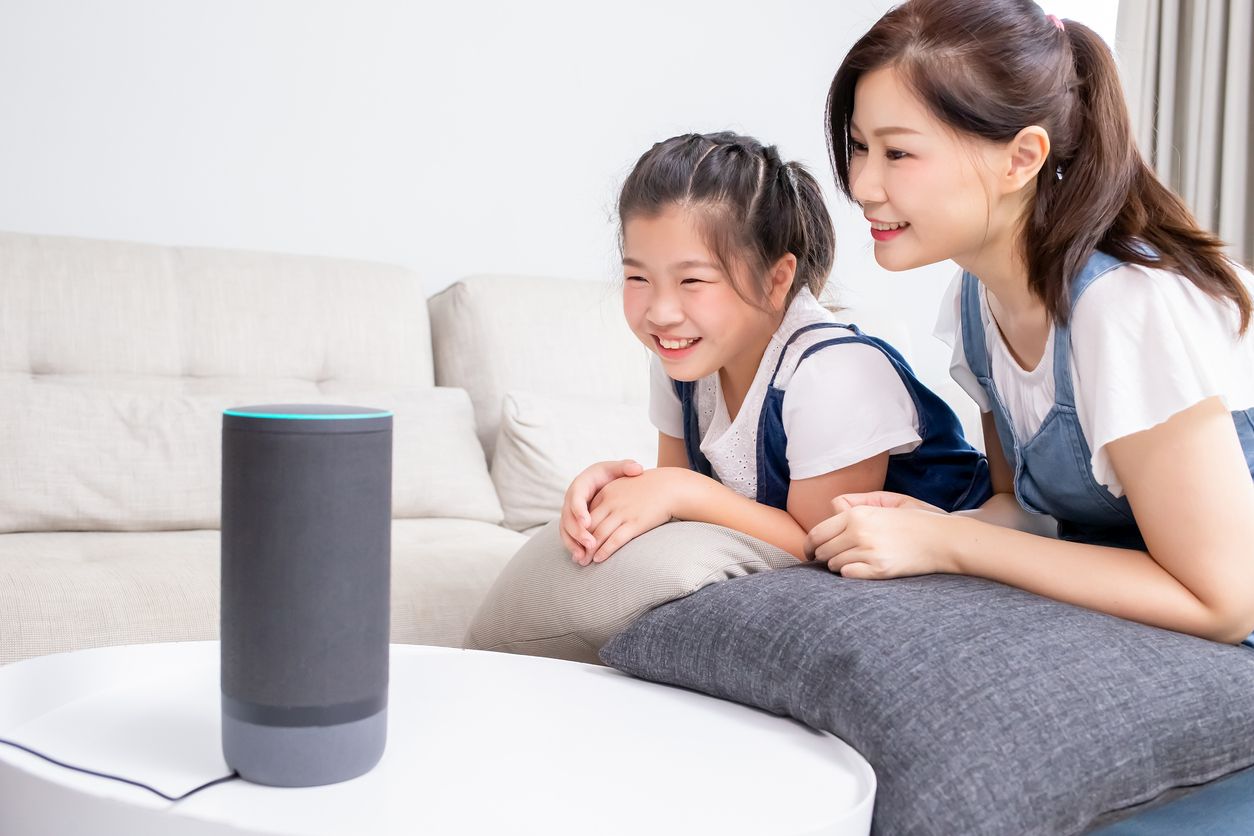 t's time for you to take your starter smart home tech like Amazon Alexa or Google Home to the next level.
If you've dipped your toes into the deep end of pool that is smart home technology and home automation, you've surely already found how voice control can make your daily routine, tasks, and family life easier and more enjoyable. That's just the beginning, though. Here are some of the basic categories that you can use to start upgrading your house to the future ... and beyond.
Taking Control
If you have an Amazon Alexa, you are already halfway to taking control and automating your entire home. How, you may ask? That's easy: with a whole home automation system.
Further integrating your home with an automation system on top of your existing Alexa setup gives you all the advanced features of smart home systems, along with a voice control interface you are already familiar with and love. Your whole house becomes a playground of automation, waiting for your every voice command. And with home automation systems working with thousands of commands and devices, you'll be able to unite everything under one, easy-to-use, system.
For example, if you want to start the day with an easy one word voice command to have your system open the shades, turn on the bathroom lights, and turn the news on your multi-room audio system, that's totally doable! And that's just the start of your day – and the start of what's possible with a true automation system.
Bright Ideas
Many areas of home automation are growing rapidly, bringing convenience and luxury to homeowners across the globe. But what exactly can you control with smart home integration?
Lights and shading are both popular ones.
Instead of having to manually turn your lights on and off or having to get up every time you want to adjust the shades for every window in your house, smart solutions let you master all of these things with grace and ease. Do you want to set scenes for different rooms and be able to adjust those at a whim? Yeah, smart tech can help you with that.
The sky is really the limit. Want your shades to all open or close and your lights to all turn on or off respectively when you walk out the front door? Set up a scene for that. You may have thought that voice control was great before, but wait until you see it as a steppingstone to truly making your daily life easier and more convenient.
Entertaining Ideas
Home automation can be fun and games too, though -- literally! With an automation system, you can control the lighting, volume, the spa, and the projector -- all through voice control! It's a prime example of how smart technology can turn any backyard -- even yours -- into a deluxe entertaining space. Want to change the inputs or turn the TV volume up with your voice? Yup, that's possible, too.
You don't have to install all that technology on your own, either – that's what we are here for! Give us a call today and we'd be glad to talk through any integration projects you have in mind, and how we can help you bring everything together.
Secure Ideas
Of course, the more you invest in your home, the more potential there is to be worried about your investments. The good news is that there's smart technology for that, too. With a security system, you can access forward-thinking home automation features -- like an app, video recording, smart locks, and yup, voice control -- and use them to create a personal safety net for your house.
Whether you just want to be able to arm and disarm your security system with voice control, or further integrate voice commands, home security, and the rest of your automation system, home automation makes this all possible. And, of course, easily accessible through your favorite voice commands and scenes.

No matter what you are looking to add to your smart home, it's best to leave the hard work to local professionals. Give us a call at 505-983-5509 or head on over to our Contact Us and we'll be glad to help you upgrade your home life today. When you shop with us, perfect home automation is always only a call away