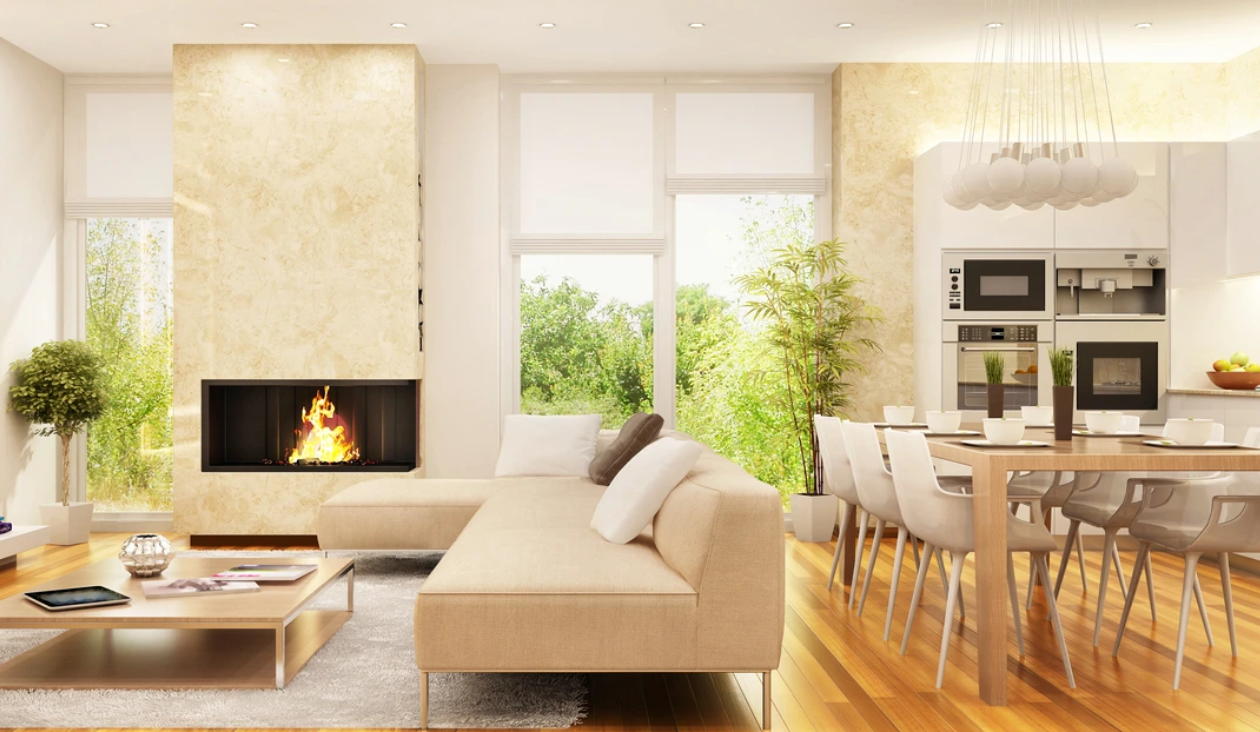 It's time to stop living in the dark.
Indoor dwellings have long given us the power to control how light enters our lives. And now, with the advent of smart shades, homeowners have more control over their shading and lighting than ever.
All of us at A Sound Look are really excited about how popular smart shades are getting, and there's a reason why smart shading is becoming one of the hottest new trends for smart homes. Smart shading takes many areas of your home life and makes them easier than ever. This week, we are going to start by looking at a few pretty cool applications for smart shading and how it can work with the rest of your smart home for a brighter and better controlled atmosphere.
First Impressions Are Everything
Let's get down to brass tacks – shading can make the difference between feeling like you are being welcomed home after a long day of work, or stumbling through a dark hallway when you first get home.
Let's see how much better we can make that sound. From the comfort of your car in the garage, you hit a button to have your shades raise. As you walk in the door, the light from outside is now bathing the entryway. Your first step into your house is now filled with light, all with a simple little click. You didn't have to leave the blinds open all day or manually go around and open them one by one once you got home. Instead, the natural light of the evening sun welcomes you home, and you can leave the troubles of the outside world at the darkness of your doorstep.
Rise and Shine
Getting up in the morning can be tough. We get it. It can be downright impossible sometimes. And one misstep in the morning can throw your whole day off, right from the get-go. But what if it didn't have to be that way? What if you had more control over those first few precious moments of the day?
With smart shades, now you do. Wake up, hit the morning button, and your blinds will raise and adjust themselves to the correct position, giving you perfect morning lighting without you putting forth any effort. Or you could set your smart shades on a schedule with the rest of your
automation system and have them set to automatically open every morning as your lights start to slowly turn on. It's your house – it should wake you up how you want to be woken up.
Installing and setting up these shades isn't something you should try yourself, however. Give us a call at 505-983-5509 and we'll be glad to walk you through all of the shading solutions available for you, and even help you figure out which ones will work best for your home! It's a bright idea, trust us.
Protect Your Protectables
Maybe it's art. Maybe it's your hardwood floors. Maybe it's light sensitive furniture. Or maybe it's your kids' LEGO sets. Either way, we all have precious belongings we'd like to protect from the sun, and moving them away from windows isn't always an option.
Well, that problem is in the past now. With smart shading, you can set your shades to lower themselves every day at noon, blocking out light just when it needs to be blocked out. Your items are now protected, and your rooms are still lit. It's perfect lighting made for your modern living needs, and can make sure that all of your valuable art and furniture isn't faded by the harsh rays of the sun.
Tub Troubles
We've all had it happen – you prepare to sit and read in the bath, just dip your toes in, and then realize you forgot to close the blinds. This used to be a problem, but it's another one that motorized shades have solved. With the press of a button, the blinds will close, and you'll be back to your book in no time. That's bath time made easy, all thanks to the simplicity and convenience of smart shading.
Smart shades may seem like a simple upgrade, but these are just a few of the ways that this advanced technology can improve your entire home life. Want more examples? Ready to add them to your smart home? Head over to our contant page and we'll be glad to get you started on your way to a brighter tomorrow!